This is a sponsored post written by me on behalf of Tide® HE Turbo Clean™ for IZEA. All opinions are 100% mine.
I had to stop and read the words 'conquer the laundry' over and over again.
Since every day feels like laundry day here in my house, I'm always on the lookout for ways to save time and conquer the laundry, at least for a brief moment!  That's why I'm thrilled to partner with What's Up Moms & Tide® HE Turbo Clean™ because they've figured out a first of it's kind, new formula that helps save you time doing laundry in a really unexpected way…
Suds.
Did you know that it's likely extra suds that are slowing down the laundry process?
I didn't!
In fact, I always thought that I should use less detergent in the cap to avoid using too much soap during a load.  Now, I know better.
It's actually recommended that we use the dosing instructions to match the amount of detergent with the soil levels in each load (no wonder I haven't been able to get some stains out of my kids clothes!).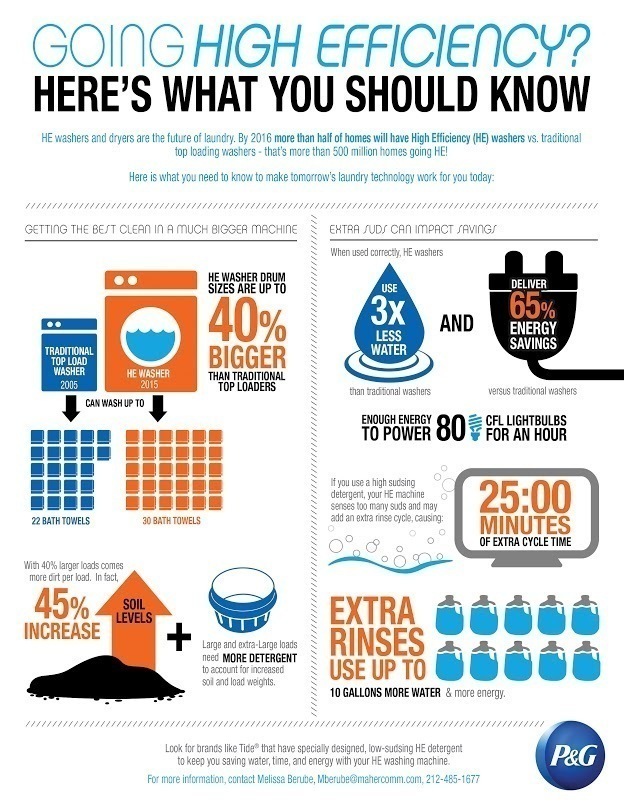 On top of that, I've been having to run long washing cycles.
With Tide® HE Turbo Clean™ you can save up to 25 minutes of cycle time per load.
How Tide® HE Turbo Clean™ Helps You Conquer the Laundry
Here's the thing…
Tide® HE Turbo Clean™ detergent is able to stop machines from running extra rinse cycles because of the proprietary, quick-dissolving Smart Suds™ technology.
In other words, this new kind of detergent prevents excess suds so that there is less time used rinsing soap out of the clothes.  This is a great way to save even more water, too!
Watch the Video!
I think my favorite part about learning to conquer the laundry is this hilarious video from What's Up Moms.
The quote at the end of the video is priceless…
No Major Changes Needed
While I may not be the most organized Mom, I love that Tide® HE Turbo Clean™ gives me a chance to save time on the laundry without making any major changes to my routine.
Instead, the detergent is formulated to do the work for me!
Oh, and guess what?
Tide® HE Turbo Clean™ is available in Tide® liquid detergent, Tide Pods® pacs and Tide® powder formula.
You can choose whichever type of detergent that you love to use most and still get the results ~ I love that!
Learn More About Home Organization and Tips on Pinterest
Follow Katie Joiner | Happily Ever Mom's board Home :: Organization on Pinterest.